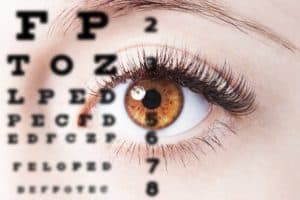 Approximately one out of every 2,000 people has keratoconus, a condition in which the normally smooth cornea bulges and develops a cone-like shape. The cornea is the transparent layer covering the front portion of the eye that helps focus light entering the eye. When the cornea bulges, vision becomes distorted. As a leading vision care practice, Austin Eye strives to provide patients with the latest and most advanced treatment options for eye conditions, including keratoconus. One such treatment is corneal crosslinking, an innovative treatment that can help improve vision impaired by keratoconus and slow its progression.
What Is Keratoconus?
Keratoconus causes the cornea to weaken, thin and bulge. As the condition worsens, the cornea loses its ability to properly focus light onto the retina. As a result, vision becomes distorted and blurred. Other symptoms include glare, light sensitivity, difficulty driving at night, frequent vision prescription changes, difficulty wearing contact lenses, and headaches. If left untreated, keratoconus can lead to permanent vision loss.
About Corneal Crosslinking
Treatment for keratoconus varies depending on the severity of the condition. In its early stages, keratoconus can be managed with eyeglasses or soft contact lenses. Advanced stages of keratoconus may require corneal transplant surgery. To determine the proper treatment option, the eye doctors at Austin Eye conduct several tests. They also utilize computerized corneal topography to measure the curvature of the cornea.
For mild cases of keratoconus, corneal crosslinking can be used to slow down the progression of the condition. Collagen cross-links are naturally occurring "anchors" in the cornea which prevent it from bulging. Corneal crosslinking involves strengthening the corneal tissue, in turn stopping the cornea from bulging.
During treatment, special riboflavin (vitamin B2) drops are placed in the eye and activated by ultraviolet (UV) light. This increases the number of collagen cross-links in the cornea, which helps the cornea maintain its shape and focusing ability.
There are two types of corneal crosslinking. Epithelium-off crosslinking involves removing the thin layer that covers the surface of the eye, allowing the riboflavin to penetrate the cornea faster. In epithelium-on crosslinking, the epithelial surface is left intact, resulting in the riboflavin taking longer to penetrate the cornea.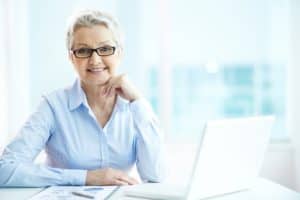 Studies have shown that corneal crosslinking can often eliminate the need for corneal transplant surgery. In most cases, patients will still need to wear glasses or contact lenses. However, many patients find that wearing contact lenses becomes more comfortable following corneal crosslinking.
Schedule Your Corneal Crosslinking Treatment in Austin
If you have been diagnosed with keratoconus and would like to learn whether crosslinking can help you restore your vision, please contact Austin Eye. Our team of eye doctors utilize the most advanced diagnostic tools to assess the severity of each patient's case and develop treatment plans that are tailored to each patient's visual needs. Contact us today by calling our North office at (512) 250-2020 or our Central office at (512) 454-2020.