A Notice to Our Patients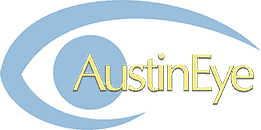 The health and safety of our patients is of utmost importance to us here at Austin Eye.  In order to protect the health of our patients, staff and our community, all patients and staff at Austin Eye will only be allowed inside of our facilities if they answer "No" to the following questions:
Are you currently experiencing any of the following symptoms: cough, shortness of breath/difficulty breathing, fatigue, fever, or feeling ill?
Have you or anyone in your household tested positive for COVID19?
Additionally, the following safety protocols will be followed until further notice:
Everyone entering our clinic must wear a protective face mask that covers the nose and mouth at all times. If you arrive for an appointment and do not have a mask, you may purchase one from our office for $10 or you may reschedule your appointment for a different date/time.
We encourage patients and staff to keep a minimum distance of 6 feet from one another (except when necessary for the purposes of medical testing and examination by the doctor).
Unless it is essential for a friend or family member to be present during your exam due to an underlying medical condition or the need for a translator, we ask that family and friends remain in the car for the duration of your visit. We encourage family and friends to use telecommunication methods, such as face-time, to keep in contact with you during your exam.
To limit exposure and decrease the spread of COVID-19, our water fountains will be out of order until further notice.
If you are scheduled at our 1009 East 40th Street location, we ask that you take the elevator alone, if possible. The dimensions of the elevator cab do not meet the minimum 6-foot social distancing requirement if there are two or more people present.
Check-in process will be longer than normal due to the screening protocols, so please account for this. We ask that you arrive 10-15 minutes prior to your appointment.
Thank you for your patience and understanding as we navigate and evolve with the latest CDC guidelines to optimize your safety and the safety of our staff.
If you have any question or concerns please contact us at 512-250-2020.
Thank You!
Austin Eye